The fifteen-minute documentary takes viewers on a journey through the border areas of Montenegro and Albania, as well as Montenegro and Kosovo, showcasing the results achieved within eight cross-border cooperation projects in this region.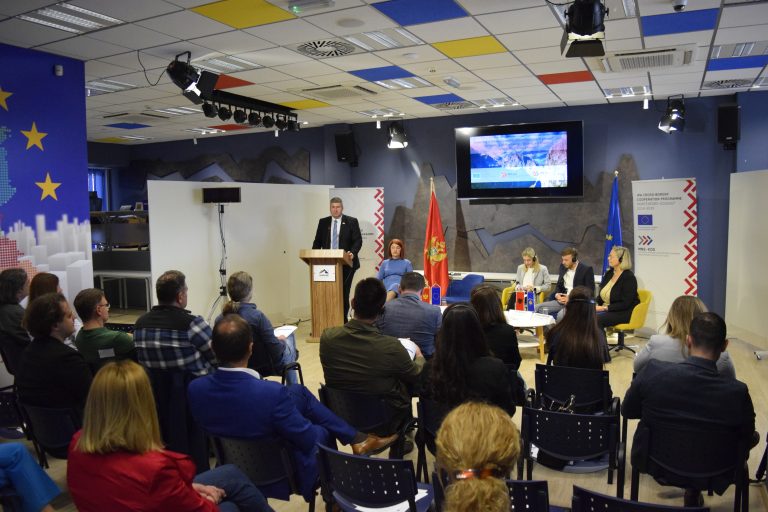 Liselotte Isaksson, Deputy Head of the Department for Cooperation in the Delegation of European Union to Montenegro, expressed satisfaction that the EU has supported the development of potential of the tourism sector of Montenegro, Albania, and Kosovo. "I am very proud that the European Union has supported projects that have brought new and innovative products to this area, diversifying and making the tourism offer more accessible and attractive to visitors," said Isaksson.
Highlighting the importance of cross-border cooperation between Montenegro, Albania, and Kosovo, Acting Director-General of the Directorate for European Funds at the Ministry of European Affairs, Bojan Vujović, stated that the commitment of the three operational structures, along with all involved parties, has enabled significant results in the promotion of tourism and cultural and natural heritage.
Kjara Adhami, Director of the Directorate of the Administration of EU Financial Assistance – State Agency of Strategic Programming and Aid Coordination of Albania, addressed the attendees, noting that the results on the ground are visible and that the excellent collaboration has led to these remarkable outcomes.
Trim Berisha, Deputy Secretary-General of the Ministry of Local Government Administration of Kosovo, highlighted the cooperation between Montenegro and Kosovo as an example of good neighbourly relations. "Within this programme, numerous activities have been implemented to improve the quality of life in the border areas of Montenegro and Kosovo, and the project results testify to the increasingly better cooperation between the institutions of these two countries," said Berisha.
Following the film screening, a panel discussion was held with representatives of projects participating in cross-border cooperation programmes on the topic of "Opportunities for cross-border cooperation and the significance of rural and ecotourism."