Around fifty children learned about clean energy and screen printing at Europe House.
The imaginary being, "lmagi", is made of 4 elements used as clean energy sources. The children have shown us how he looks in Europe House today.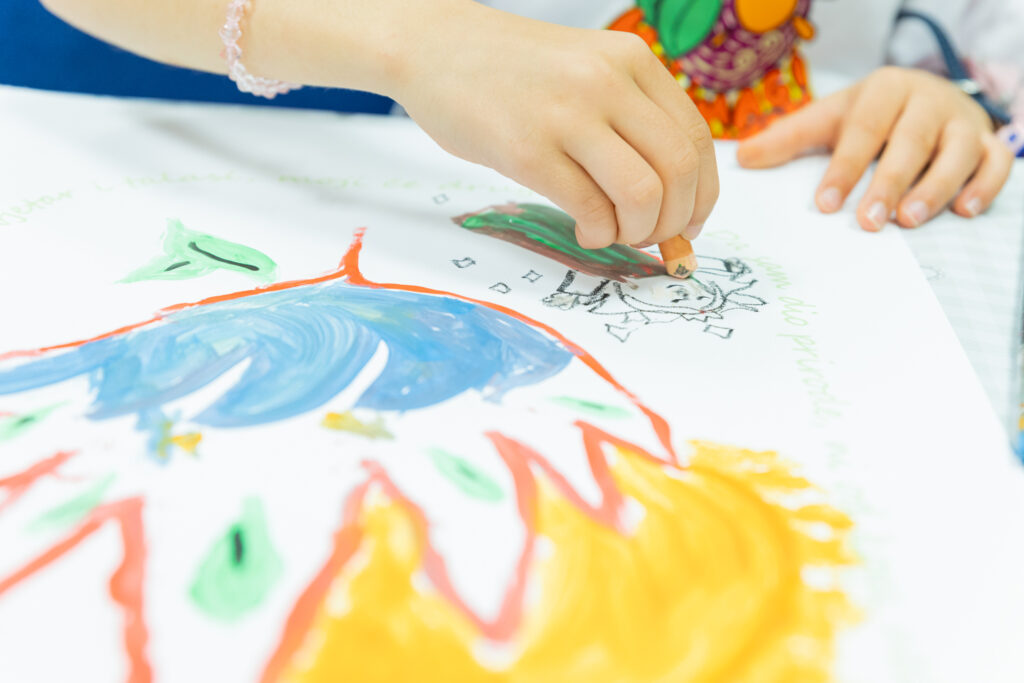 In partnership with the "Moj Imaginarium" drawing school, Europe House organised an art workshop, "My Imagi EcoPrint" as part of the Europe Day celebration.
"I am delighted how the children solved a not-so-simple task visually. The great interest in getting to know the screen printing process, something completely new to them, showed how much the children love to learn and discover," said the artist Iva Ivanović, who led the workshop.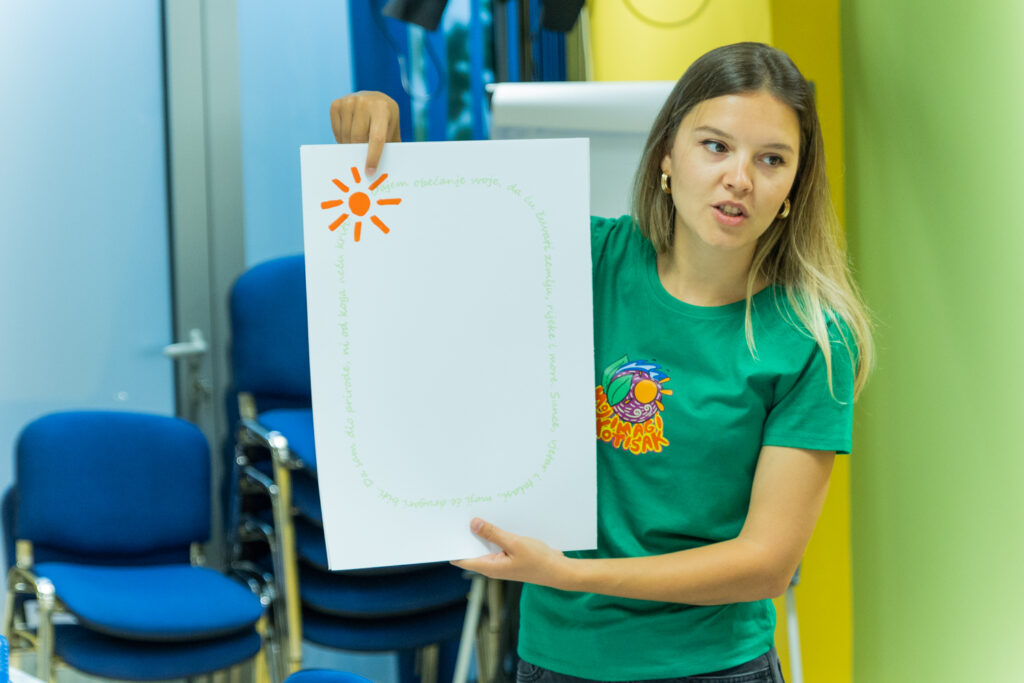 Children's task was to design their own sign that would symbolise their fingerprint as a signature to planet Earth, a pledge to protect and care for it.
"Today has been the most colourful day in Europe House. We had the opportunity to dive into the magical world of children's imagination, and together, we discovered clean energy. It was a pleasure watching how kids connect elements and learn painting through play," said Marina Ćupić from Europe House.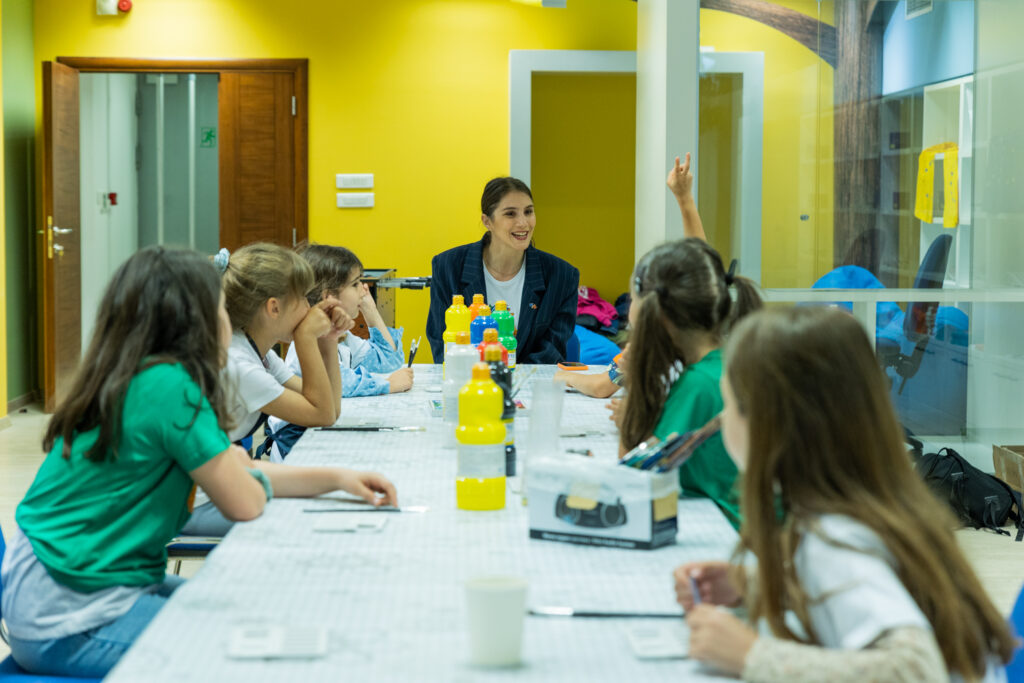 At the workshop, children were introduced to clean energy and screen printing. As a final product, we got confirmation and a designed "pledge" that they would implement all the things they learned about.
"Screen printing is a technique reproducing a single drawing. It is interesting because of all the steps we have to go through, from the drawing to the print. We have simplified the whole procedure so that children could understand the essence, leave their "print" through the game, and learn something along the way," explained graphic designer Ivana Vujošević.
One of the participants, Nađa Ražnatović, tells us how much the children have learned today.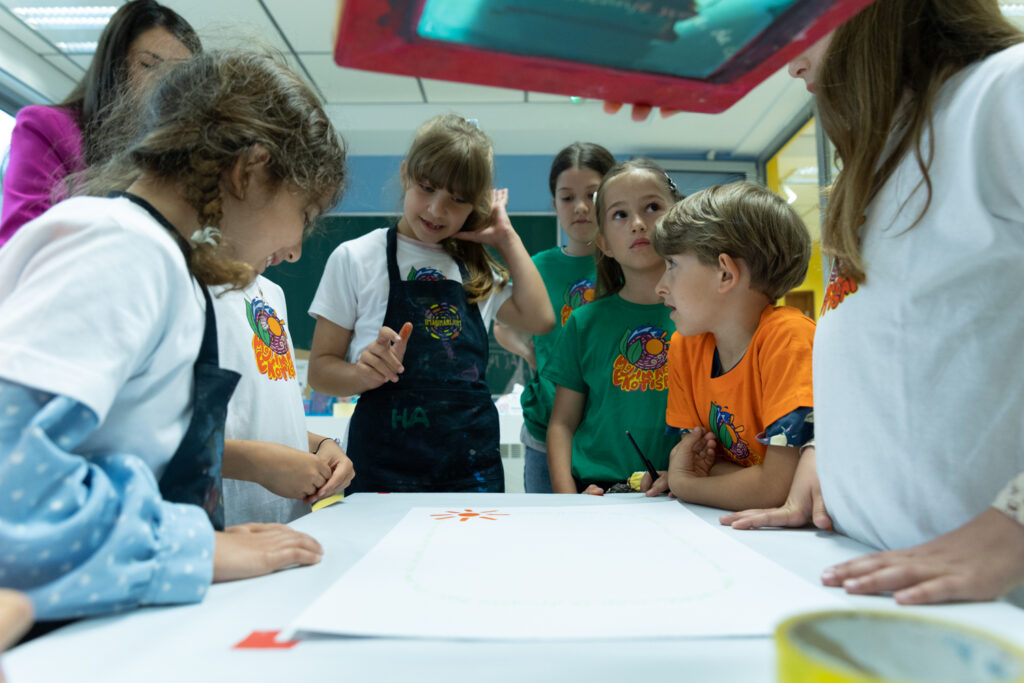 "It was very interesting. I learned that nature should not be polluted, and I will keep my promise," concluded Nađa.
The "Imaginers" were joined by the pupils from "Mahmut Lekić" elementary school from Tuzi. In the beginning, they congratulated on Europe Day with a song.
Art workshop "My Imagi EcoPrint" is one of a series of events as part of the Europe Day celebration.
My Imaginarium is an artbook that combines children's imagination with renowned Montenegrin and regional illustrators. The children had the "task" of designing and drawing an imaginary being that was later "brought to life" by the young artists.