Active tourism is becoming more and more popular each year and as such represents a very important part of the tourism offer of every country. It contributes to local economies, environmental protection and sustainable development.
In that regard, this project aims to create an integrated cross-border tourism destination, which is internationally recognisable for active tourism. It focuses on Regional Piva Nature Park and the municipality of Plužine in Montenegro, and on Sutjeska National Park and the municipality of Foča in Bosnia and Herzegovina.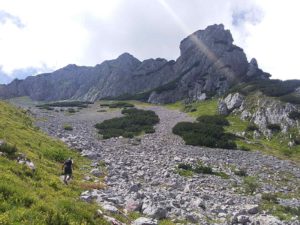 The project also seeks to enhance small-scale tourism infrastructure and establish mechanisms to improve safety at tourist sites, as well as to create joint tourism products to attract more tourists. New tourism products will include rock climbing, kayaking and wildlife and bird-watching. Additionally, the project will help develop joint one-day and multi-day tours, which will include both existing attractions in the cross-border area and new tourism products. This will enrich the tourism offer of the cross-border area and increase the number of visitors to the municipalities of Plužine and Foča.