Vienna, that beautiful Vienna
Austria is a country where the past, present, and future flow side by side.
On the beautiful blue Danube lies Vienna, a wonderful city whose beauty spreads not only through space but also through time. This gorgeous city was home to Mozart, Beethoven, Freud, and Gustav Klimt. In the eastern side of this city back in the year 1825 Johann Strauss II was born. This city and the country are synonymous with music and art.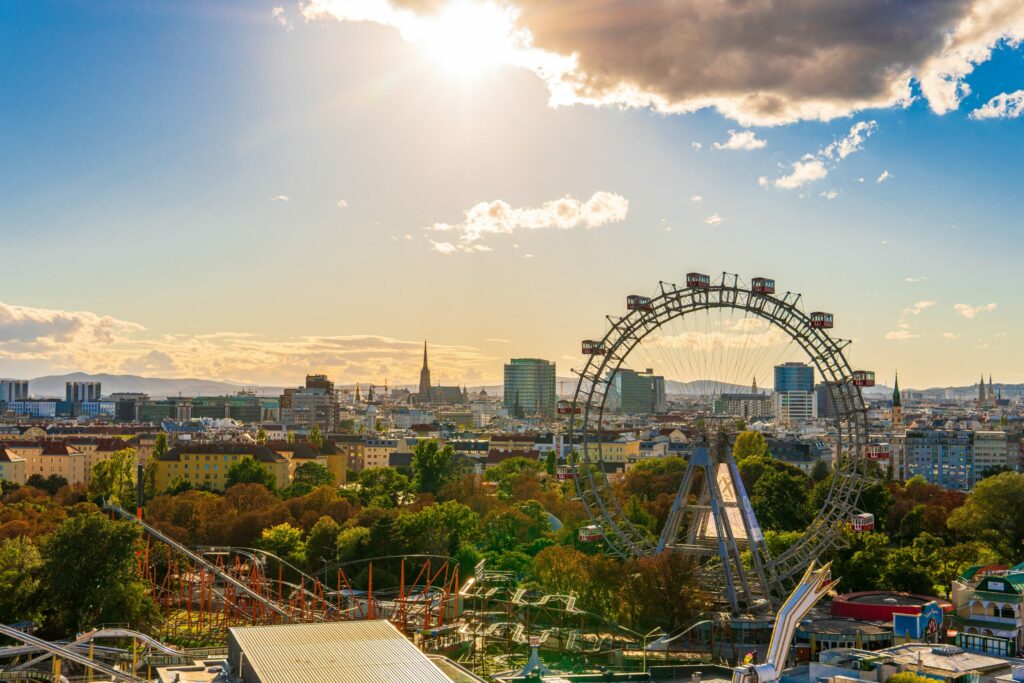 Hohensalzburg Castle, Schönbrunn Palace, and Belvedere Palace tell the tale of bygone times and grand balls where guests danced the Viennese Waltz.
These castles almost touch the sky with their walls – eternal and tall like the Alps.
The Austrian Alps, famous for being an essential skiing destination, cover around 62% of Austria's territory. They are adorned with lakes such as Hallstätter See and Wolfgangsee.
Skiing became a popular activity in Austria in the late 19th and early 20th centuries. The first ski clubs were formed in Austria in the late 19th century, and skiing as a sport gradually developed over the decades.
The first skiing tournaments and competitions were held in Austria in the early 20th century.
Today, Austria is one of the most famous skiing destinations in the world. Alpine regions such as Tyrol, Salzburg, and Carinthia attract millions of skiers every year.
This alpine country is likely the only one that cherishes hiking trails specifically designed for yodelers and those who aspire to become one.
Yodeling is a traditional vocal technique used in mountainous regions, particularly in the Alps. It involves alternating between high and low pitches to create a distinctive sound effect.
In addition to the voice as the most beautiful stringed instrument, traditional instruments in Austria include the "Schrammel" and "Styrian" harmonicas, whose sounds you will be able to hear if you visit Europe House on 19 July at 20:00h. On that date, we will celebrate Austrian culture by listening to the musical virtuoso Jakob Steinkellner and the sounds of the Styrian harmonica and accordion.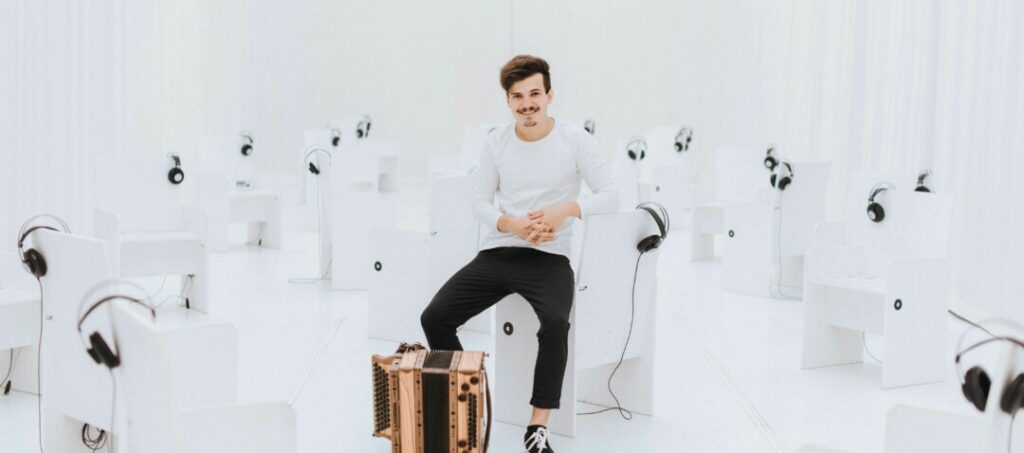 However, it is difficult to enjoy anything without coffee.
Coffee arrived in Austria through trade routes from the Ottoman Empire during the 17th century. The first known record of coffee in Austria dates back to 1683 when Viennese military officer Georg Franz Kolschitzky, who was a captive of the Ottomans, received permission to claim bags of coffee beans after the Ottoman army retreated from Vienna. Kolschitzky opened the first coffeehouse in Vienna and started the tradition of coffee drinking in the city.
In line with this coffee tradition, on 19 July at 19h, we will have a conversation over a cup of coffee with the Ambassador of Austria to Montenegro.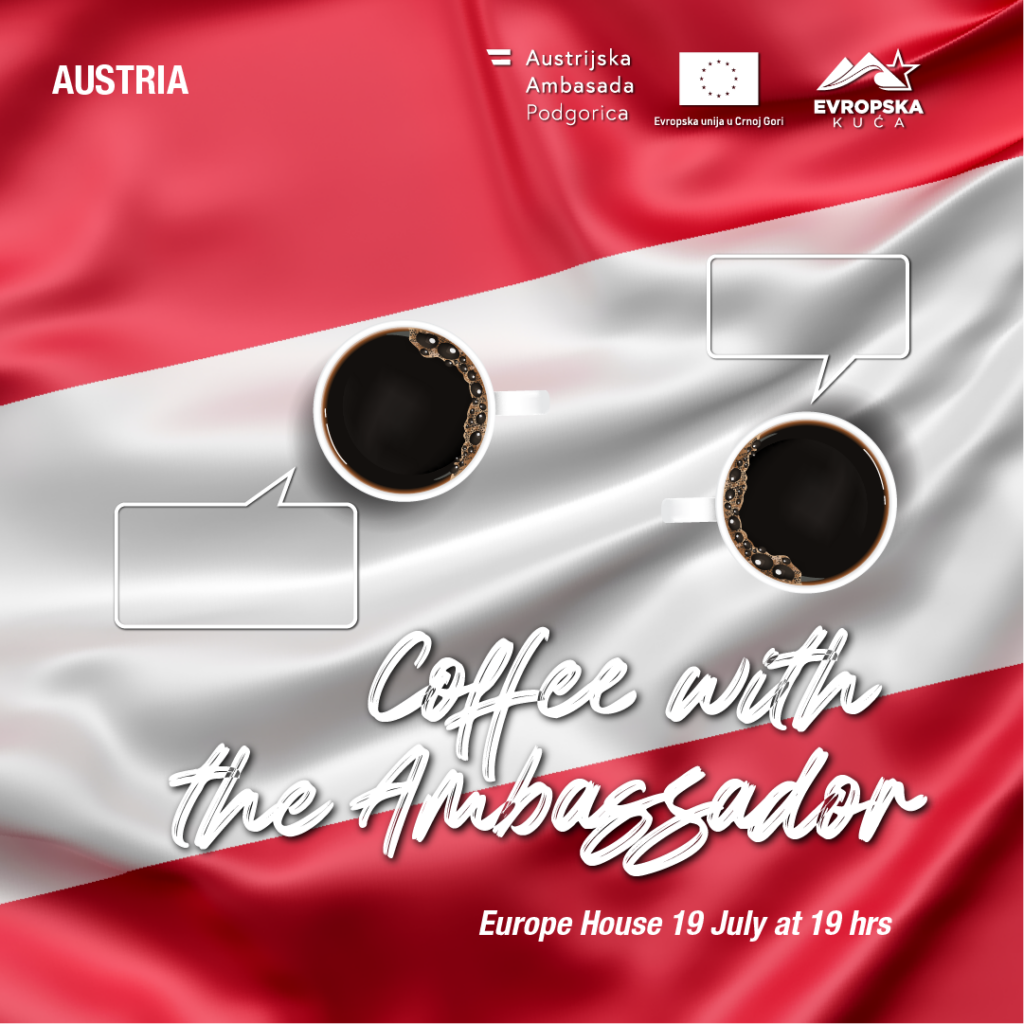 "Coffee with Ambassadors" is the name of the new activity through which Europe House opens its doors to citizens, allowing them to get to know representatives of EU member states in Montenegro and learn more about their countries.