To mark the European Clean Shore Day, which was organised for the sixth time this year in Montenegro, the Delegation of the European Union to Montenegro, representatives of EU embassies in Montenegro, and the Young European Ambassadors organised a clean-up of the Ribnica River's riverbed near the Delegation's residence. This year, the Delegation's neighbourhood and several city secretariats with offices nearby also joined the action, all with a common message that the fight for a cleaner environment starts "in your own home."
EU Ambassador to Montenegro Oana Cristina Popa reminded everyone that the pollution of the seas, especially plastic pollution, doesn't only affect the ecosystem but also our health. Therefore, it is essential to not only preserve the banks of rivers, lakes, and seas for everyday activities, but to also safeguard the oceans and their inhabitants from the 37 million tons of plastic waste that ends up in them each year.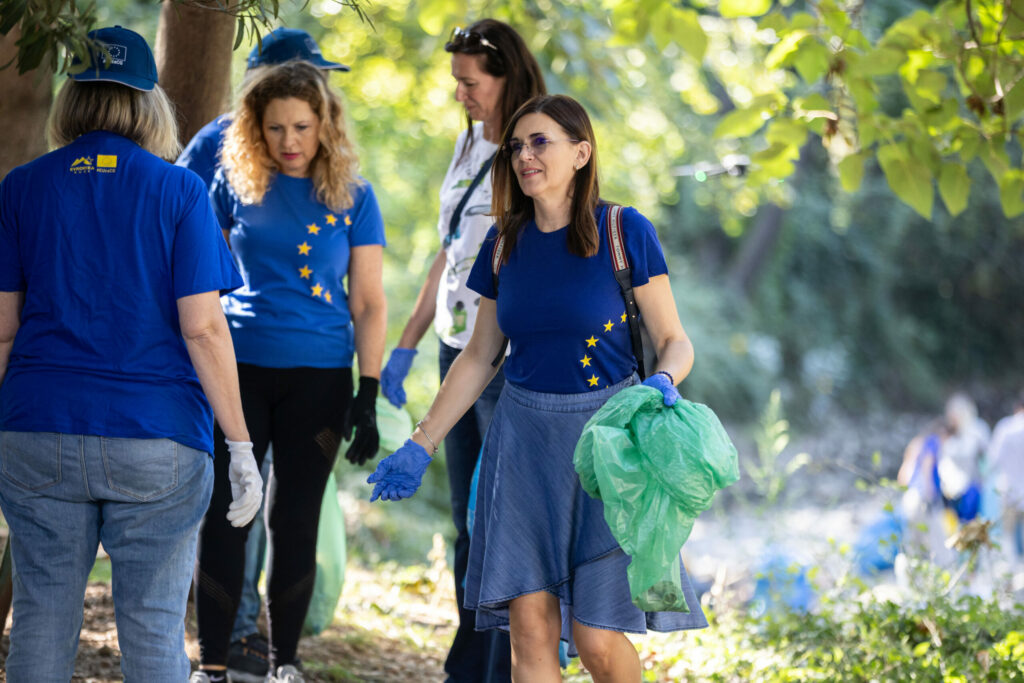 The Ambassador pointed out that most of the plastic waste in water consists of single-use plastics, which the European Union has banned. She urged the authorities in Montenegro to do the same.
"In essence, this compels even large companies to reduce the production and use of plastic packaging. The idea behind European Clean Shore Day is that everyone can contribute, and actions like this begin in our small community," Ambassador Popa stated.
The local community responded to the Delegation's call to jointly mark the European Clean Shore Day, and Ambassador Popa announced that similar actions would be organised by the Delegation more frequently and in different locations in Podgorica. She also invited the citizens of Podgorica to organise themselves in cleaning the riverbanks of plastic waste in their city.
Miljan Barović, Secretary of the Secretariat for Sustainable Development, thanked the Delegation of the European Union to Montenegro for inviting the city administration to participate in the clean-up action.
"We took advantage of the beautiful weather today, and in a cheerful mood, we carried out the action. We are very pleased that, in this way, we are sending a message about environmental conservation, thus, preserving the many treasures we have in Podgorica," Barović conveyed.
Bojan Bašanović, representative of the Environmental Protection Agency, stated that the action aimed to motivate citizens to take care of the cleanliness of their city and its surroundings, to use the city's municipal infrastructure, to separate waste, and to dispose of it properly.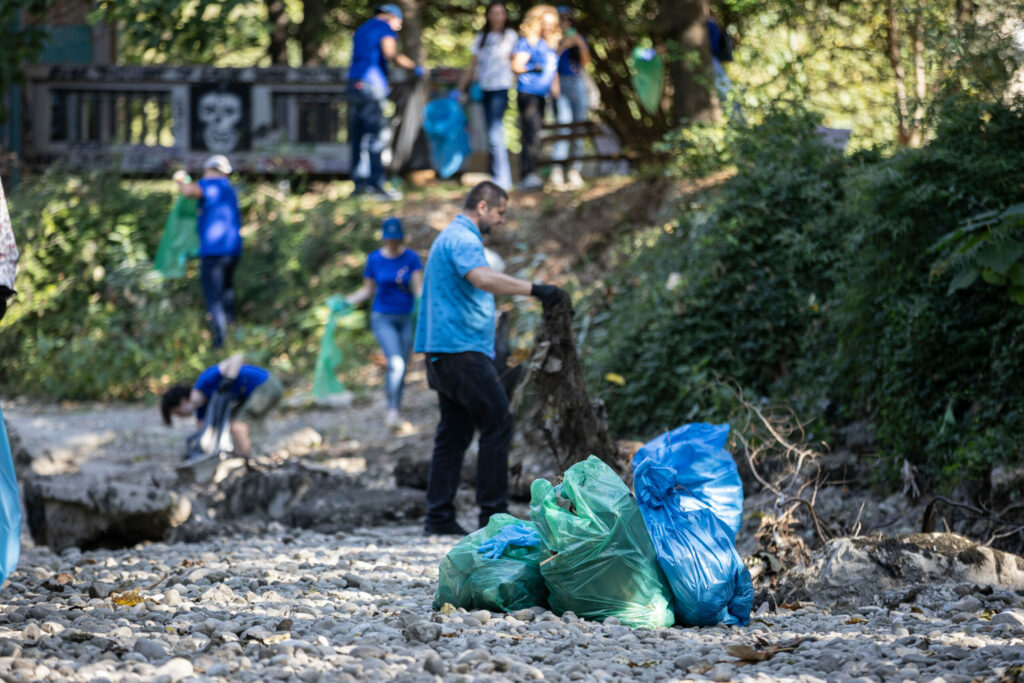 "We also call on the relevant inspection authorities to sanction irresponsible individuals who improperly generate waste, endanger watercourses, and create an unsightly image of the most beautiful river in Podgorica, which we witnessed today, in accordance with applicable legal regulations " Bašanović said.
The Young European Ambassadors traditionally support similar actions, Bojana Lalatović explained, and the desire to protect the environment is one of the key values they promote, "just like the desire to raise awareness among young people about the importance of the environment and the significance of the European Green Agenda for the Western Balkans."