Spain, how I want you, Spain…
Traveling through this Mediterranean country, situated in the Southwest Europe, feels like an ever-fulfilling dream, a serenade, and a memory.
Spain is a geographically diverse land stretching across the Iberian Peninsula and includes numerous islands and island groups. Bounded by the Atlantic Ocean to the west and northwest, the Mediterranean Sea to the east and southeast, it shares its northeastern borders with France, Andorra, and the Bay of Biscay.
The diversity of this country is similar to the diversity of symbols on the canvases of Joan Miró and Salvador Dalí – from Playa de Ses Illetes, renowned for its crystal-clear turquoise waters and soft white sands, to the Ordesa y Monte Perdido National Park nestled in the Pyrenees, with its dramatic cliffs, deep canyons, and impressive waterfalls.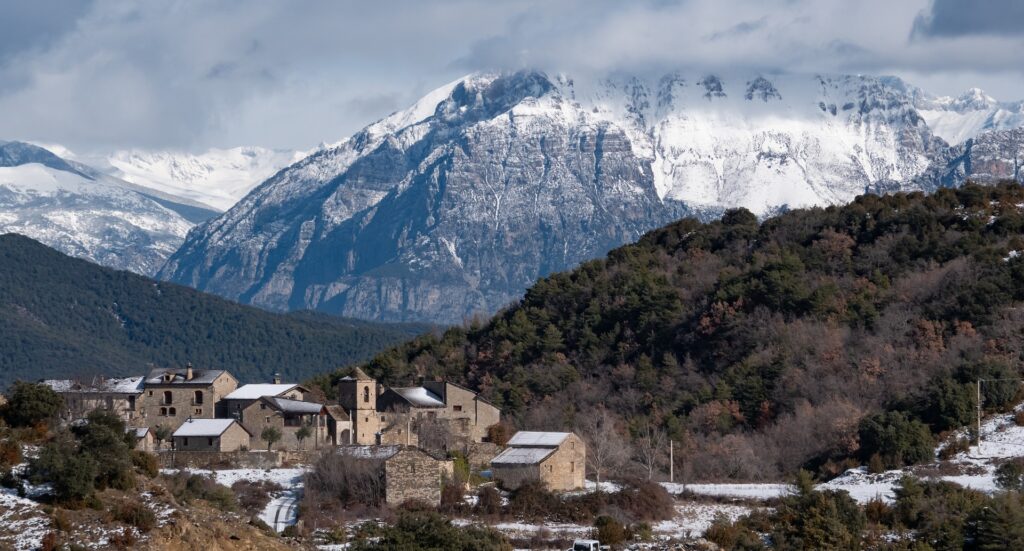 Walking through the cities of Spain is like stepping in and through history, with every corner holding a wonder.
For instance, in Barcelona you will find the masterpiece of Gothic architecture, the Basilica de la Sagrada Familia, while the Alhambra, the red fortress, resides in Granada.
Such wonders can only be nurtured by the warm, beautiful, and passionate people of Spain.
While flamenco flows like a conversation between your heart and your feet, that pain that dances and defies definitions, you run through the streets of Pamplona…
The Encierro de Toros is in progress.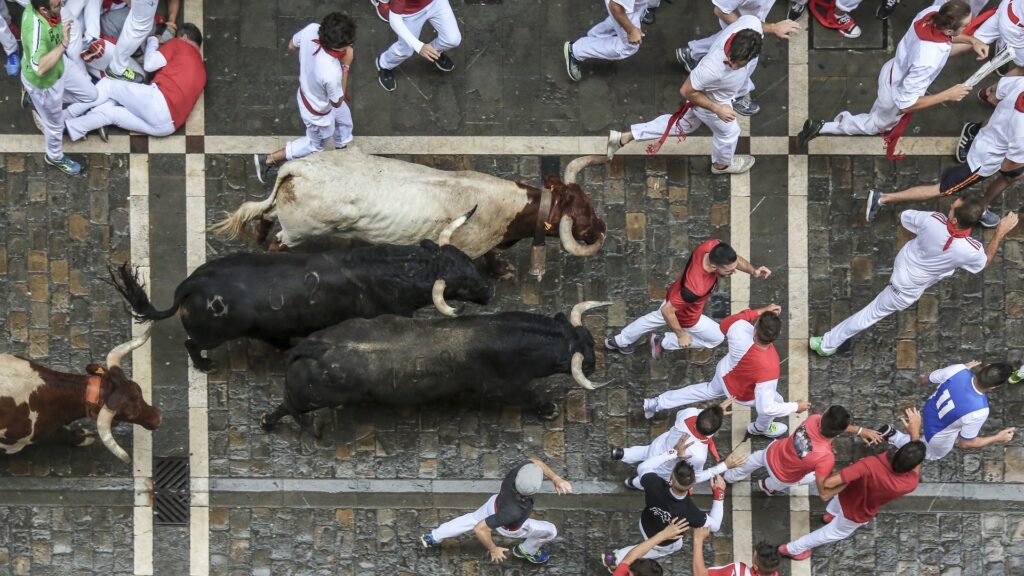 The Encierro de Toros is in progress. The Enciero de Toross is the Spanish tradition that involves running ahead of bulls, cows, or steers through designated streets of a city or village. The run ultimately concludes by entering the corrida.
This tradition originated when young men would jump among the bulls during their herding, trying to appear important and impress everyone with their bravery.
Spain is a country you always knew, you always recognise. It is passion, it is temperament, it is that feeling that overwhelms you at dusk when someone nearby strums a classical guitar, and you wish to return – back to the places you've never been to.
Andalusia, Granada, Alhambra… That is Spain.