"When discussing mental health, we often think of our private lives and speak very little about mental health in the workplace."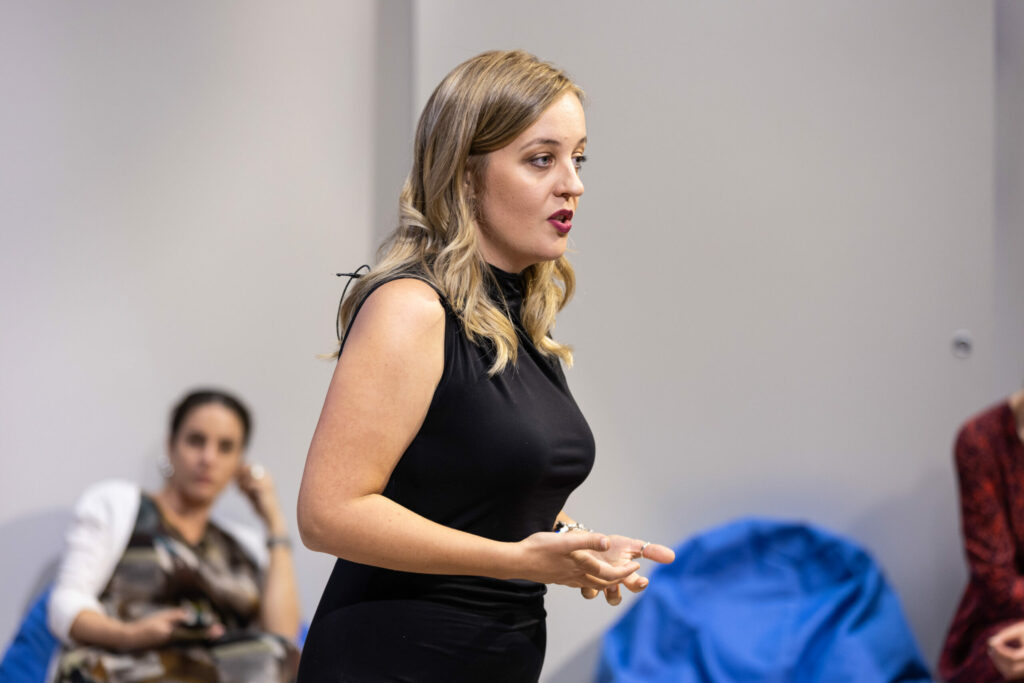 During an interactive workshop held at Europe House, with the assistance of Jelena Marković, the administrator of the popular Instagram page  Smart Change, we explored the concept of healthy personal boundaries. We dived within ourselves and found answers to questions about the boundaries we have created and are still creating in our personal and professional relationships.
Jelena stated that this Europe House initiative provides a fantastic opportunity for us to acquire valuable skills, such as setting boundaries in our private lives, and understanding how to establish them in a professional environment.
Personal boundaries enable us to maintain a healthy and secure space in which we can care for ourselves, our emotional well-being, and our needs.
But what if I don't wish to respond to emails after working hours?
What if I prefer not to use my private car for business purposes?
And how can I best define the boundary and with what "materials" can I build them without inadvertently causing harm to my colleagues?
What if I do end up causing harm by not allowing them to cross the boundaries I've set?
Participants had the opportunity to explore several different theories related to setting personal boundaries, gain insights into the theory of emotions, and ultimately acquire several practical skills and tools they can use in their daily lives to establish boundaries more effectively.
"This isn't a magical formula. Through these workshops, participants will receive a small tool which they can use to support themselves and their mental well-being," Jelena concluded, underlining that practice is the most critical aspect of setting boundaries in a professional environment.
Europe House will organise a total of four workshops during the cycle, all focusing on mental health in the business environment.