Education and training should match the needs of the labour market. Also, theoretical knowledge should be in line with its practical application, as those are two sides of the same coin. Employers want employees with both theoretical and practical knowledge and skills.
This project is entitled "PRAXIS", which is the process of using a theory or something that has been learned in a practical way. Its overall objective is to create favourable conditions for youth to gain better access to the labour market in the cross-border area of Kosovo* and Montenegro. More specifically, it aims to increase youth employability in Kosovo and Montenegro by improving career guidance and by offering soft skills training, internships and volunteering opportunities. In other words, this project will help young people in both countries to be more competitive in the labour market.
During the implementation period, 1000 pupils, students and unemployed youth will be offered career guidance and counseling sessions to make informed decisions. Furthermore, 400 students and unemployed youth will attend a certified soft skills training programme for active job search and sustainable access to the labor market. Also, 50 students and unemployed youth will gain their first professional experience through a quality internship and volunteering programme.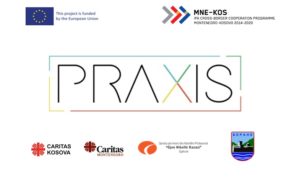 The project is expected to enhance dialogue between public authorities, professionals, employers and youth, thus improving exchange of good practices and transfer of know-how. This will contribute to the inclusion, employability and labour mobility of youth in the cross-border area.
*This designation is without prejudice to positions on status, and is in line with UNSCR 1244/99 and the ICJ Opinion on the Kosovo declaration of independence.