Music makes the world go round. More precisely, music is the world…
It calms and uplifts, it saddens and motivates, it connects the whole planet – melodies of vibrating strings.
Physicists understood this long ago when attempting to reconcile the macro and microcosm through the theory of vibrating string through music.
Recognising that music is a nation's finest postcard, Europe House prepared a new activity called Concerts without Electricity. Through this activity we will get to know and fall in love with the music of European Union member states.
These unplugged concerts, along with Coffee with Ambassadors, provide young people with the opportunity to become more closely familiar with not only the social but also the cultural aspects of European Union member states.
Europe House organised its first Concerts without Electricity as part of its first birthday celebration. We reserved this concert for the guitar duo Marko Prentić and Dražen Joković, who played classical and film music, mixed with pop, ethno, and jazz genres.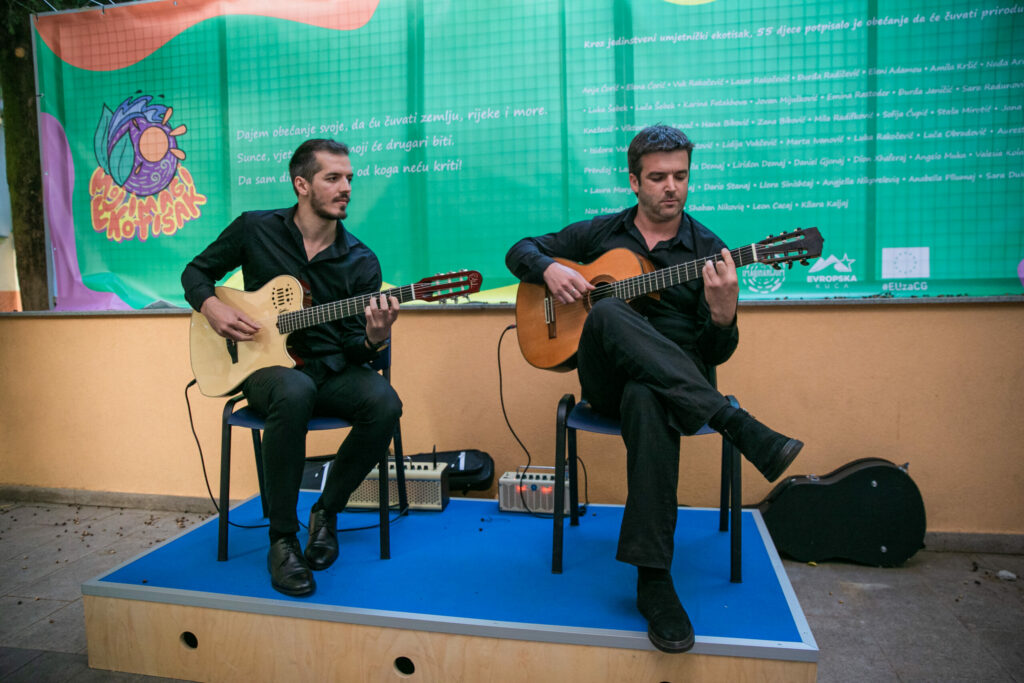 Man sings… Man has always sung because one's voice is the most wonderful instrument.
That is how we got inspiration for the second Concerts without Electricity, which featured the vocal ensembles Assa Voce (Lanterna) and Camerton, who harmoniously presented part of Croatia's intangible cultural heritage with their voices.
Austria's cultural heritage below the Alps was presented by the musical virtuoso Jakob Steinkellner through the sounds of the Styrian harmonica and the accordion.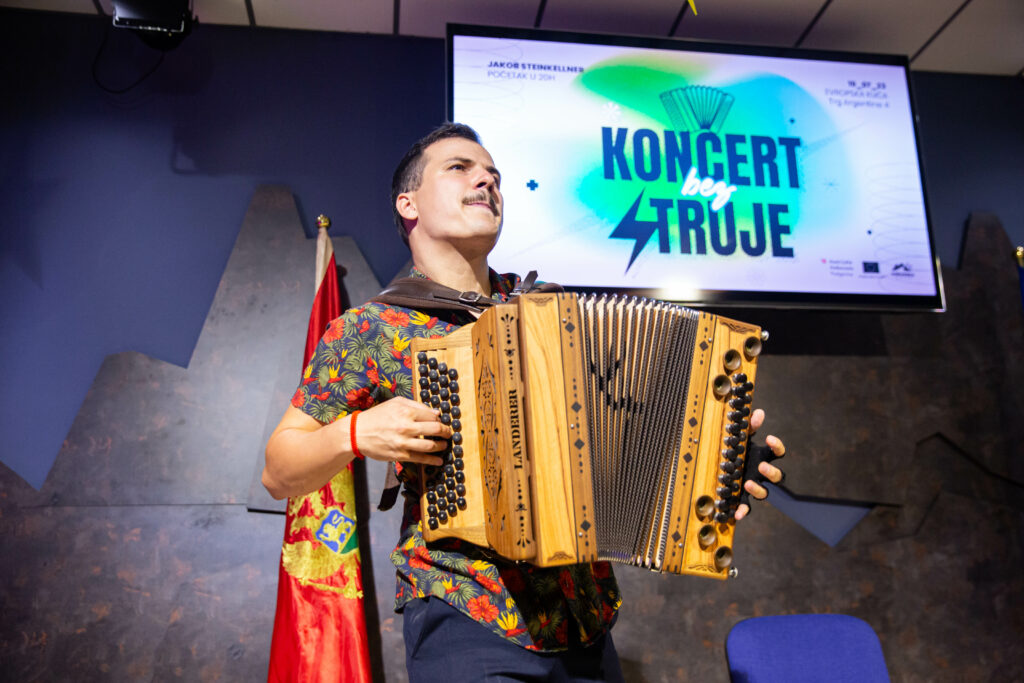 In the upcoming period, Europe House will continue organising numerous Concerts without Electricity, and thus introduce young people to the music of our united continent.
RELATED ARTICLES:
Europe House celebrated its first birthday
The discussion with the Ambassador of Croatia and Klapa Melodies filled the atmosphere at Europe House
Coffee with the Ambassador of Austria and the Sounds of the Styrian Harmonica at Europe House